Red Carpet Professional Photography Backdrops
Photo Pie has got every angle covered with our fantastic selection of Red Carpet backdrops.  These are our most popular backdrops for a reason!  Our realistic images are sure to please.  Everyone deserves a night of flashing lights and glamor.  From proms to parties, this classic theme has become a favorite with every age group because everyone wants their 5 minutes of fame.  We have many options for your event because all of our backdrops are customizeable.  We can easily swap out floors between images or put a floor on your step and repeat like following examples: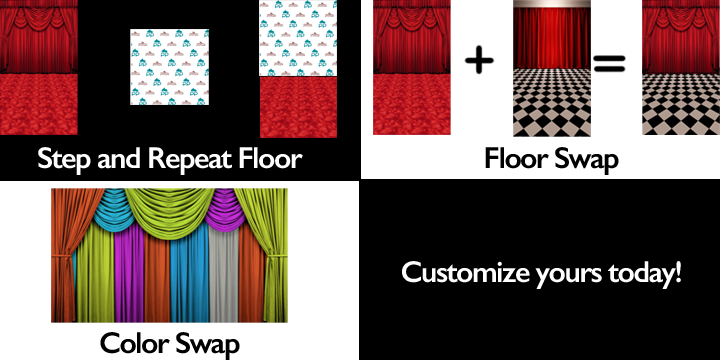 Not looking for red carpet or curtains?  We can swap it out for another color like royal blue, deep purple or bright pink to customize it to your event.
Our durable fabric backdrops are 3D and non glare and come in 3 styles.  No need to rent expensive backdrops and actual red carpets.  All you need to provide are the celebrities!