Here at Photo Pie, we like to try and be helpful every once in awhile. Y'know, when we're not hooking you up with awesome backdrops. Anyway, we've come up with a list of products to help you be the best backdrop-using photographer you can be! The following items are great ways to get into the backdrop photography game, and you'll find a good mix of wallet-savers and top-of-the-line choices. Most of these are based on customers telling us about these products, doing research and building wishlists, and things that we've used. None of these are sponsored either, so we're just doing this out of the goodness of our hearts (read: we want you to be successful in your photography!). Also, you can click on the product name and you'll be sent to the product's Amazon page, so you can do more research. So, without further ado:
Garment Steamers for Backdrops
(for backdrop use, but you can use it for clothes too!)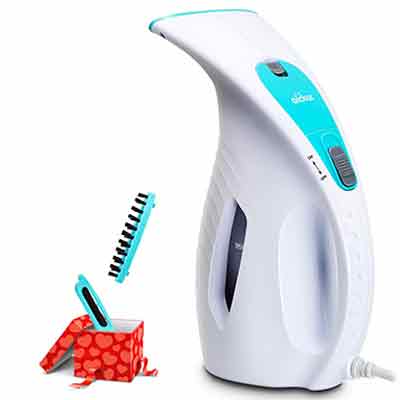 Aickar 180 mL Portable Hand Steamer: With 4.8 out of 5 stars on Amazon, this hand steamer comes in at the top of the list and middle of the budget. Secretly, we also chose this because the item description literally made us laugh out loud. It's good, in a slightly cringe-y way. Check it out. Oh! It also has a couple different guarantees, which is always a plus.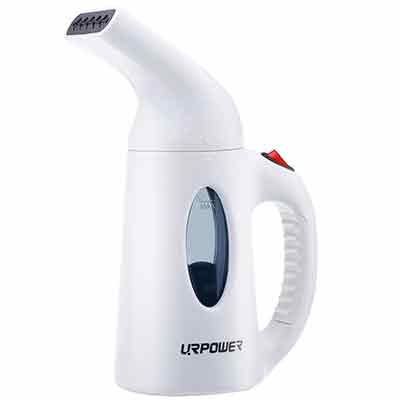 URPOWER 130 mL Portable Hand Steamer: With 4.2 out of 5 stars and over 2,000 customer reviews on Amazon, this option is a great option if you're looking for reliability while on a budget. Holds a little bit less water than the first one, but also comes with a warranty and saves you some money!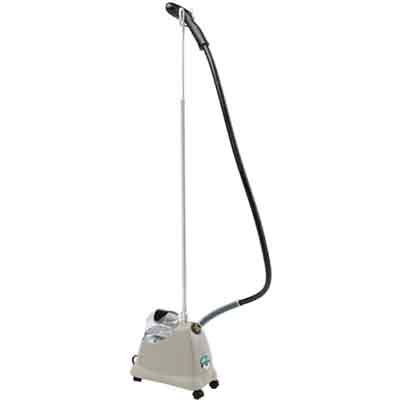 J-2000 Jiffy Garment Steamer: With 4.5 out of 5 stars and over 1,000 reviews, the J-2000 is a good choice for anyone who doesn't do a lot of location shooting. 3 year warranty, over an hour of steaming time, and different style options can make this worth the money. 
---
Lighting Kits We Recommend for Photography Studios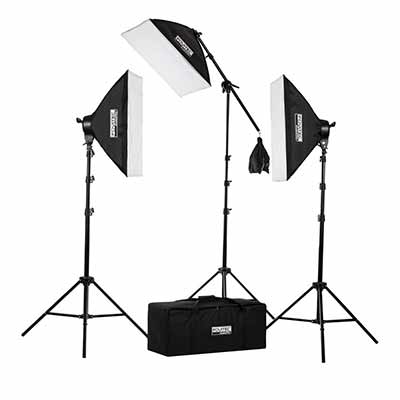 Fovitec StudioPRO Lighting Kit: An "Amazon's Choice" product, and almost exactly the same product that we use here at Photo Pie. Even includes lightbulbs! Doesn't get much better than that.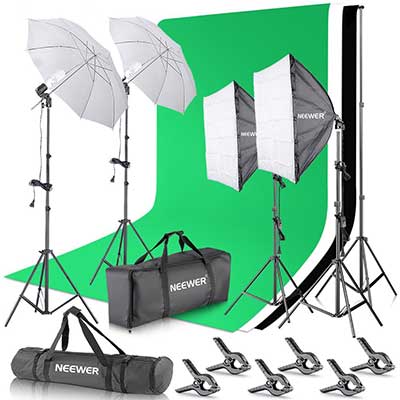 Neewer Lighting Studio Starter Kit: Also an "Amazon's Choice" product, this lighting kit gets you started with everything except a camera and a studio for a really good price. Keep in mind, you do get what you pay for, but this is a good way to get you started until you can make the big bucks!
---
Miscellaneous Backdrop Supplies
(all the stuff you don't think about or things you need but don't know you need)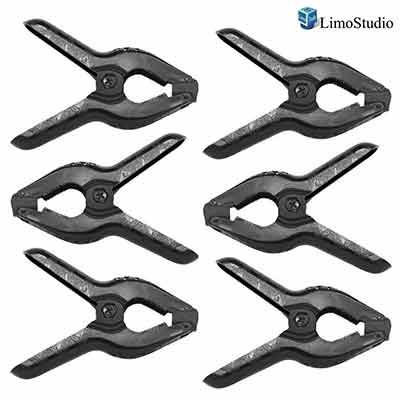 LimoStudio 4.5" Studio Clamps 6 pack: You can't really go wrong with clamps, and they're not technically necessary. However, we like to use them so our backdrop doesn't move around from shot to shot unless we move it ourselves.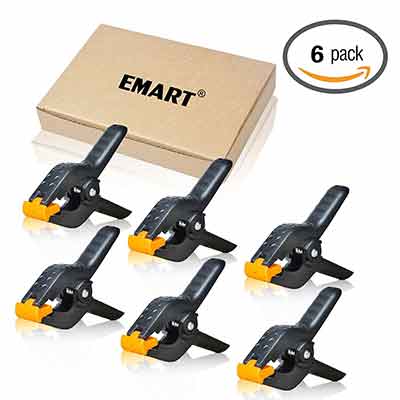 Emart 4.5" Studio Clamps 6 pack: More clamps. You can't go wrong with clamps! These also look slightly different, but do the same thing as the previous ones.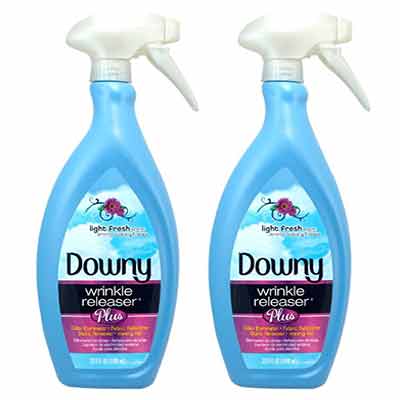 Downy Wrinkle Releaser Plus 2 pack: With a smell like "Light, Fresh Scent", you know it's good. Plus, this is great for light wrinkling in your backdrops AND for you! You can rush around the studio getting everything ready and still look like a boss.
---
Backdrop Stands and Supports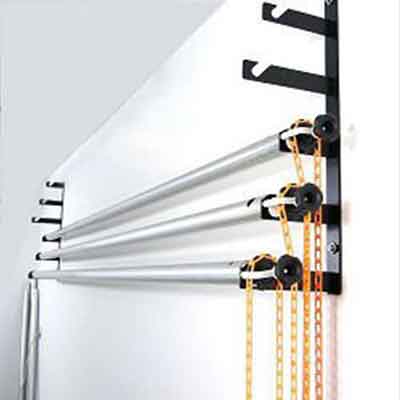 ALZO 3 Slot Backdrop Wall Mount Kit: Okay, this has been on our list for a LONG time. If you're going to choose a retractable backdrop, seriously look at these. They have different sizes available and are built to last. They are fairly permanent, however, so you can't really take them with you to different locations. We're of the mindset that if you're going to do something, do it right and invest in the best gear.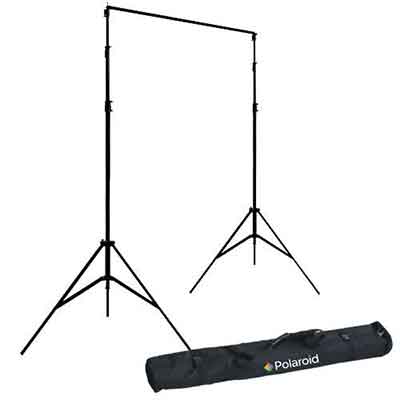 Polaroid Pro Telescoping Studio Backdrop Frame: Here's a great way to get a good backdrop frame on a budget. This stand will go out to 11' and up to 9.5' and comes with a carrying case.  This is a cheaper/lightweight version of what we offer on our site.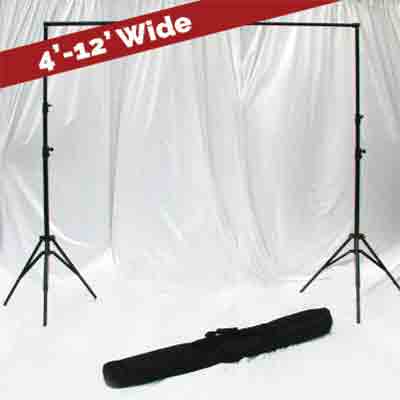 Photo Pie Telescoping Studio Backdrop Frame: You're darn right we're going to self promote on our own site. Really though, we put our frames through a lot, and we know that they're high quality.