During South By Southwest here in Austin, we saw this amazing feat painted across the sky. Some might say it's was in honor of Pi Day (March 14th) but we're inclined to think it's in order to honor Photo Pie, Texas' most rocking backdrop company!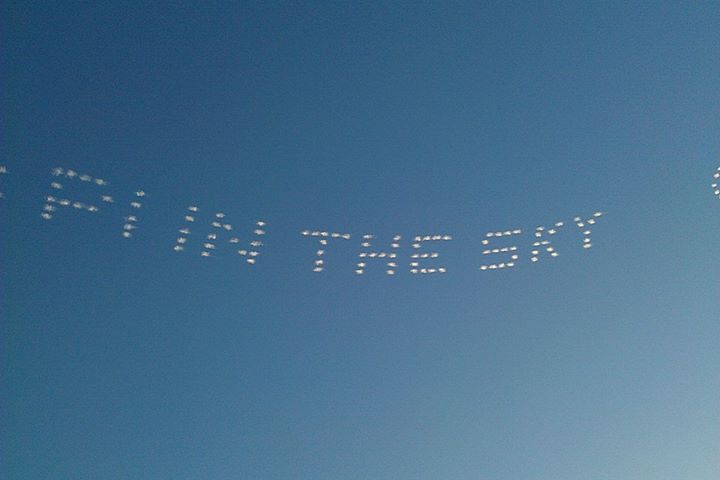 Five synchronized airplanes drew the first few hundred digits of Pi across the Austin skyline.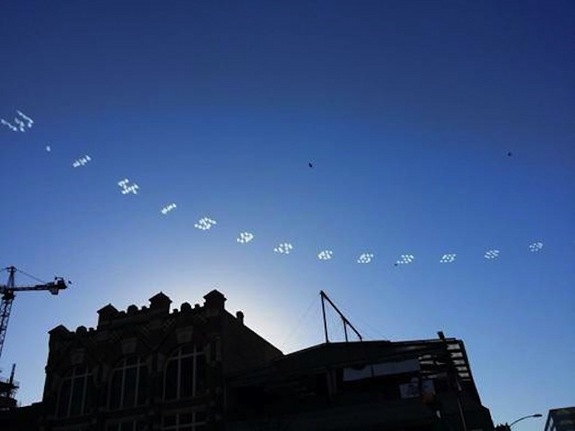 Credit: AirSign
The air show began at 6:28 pm, which was chosen intentionally by organizers as Pi multiplied by 2 is 6.28318... or Tau.
Some pretty fantastic pictures were taken of this sky writing: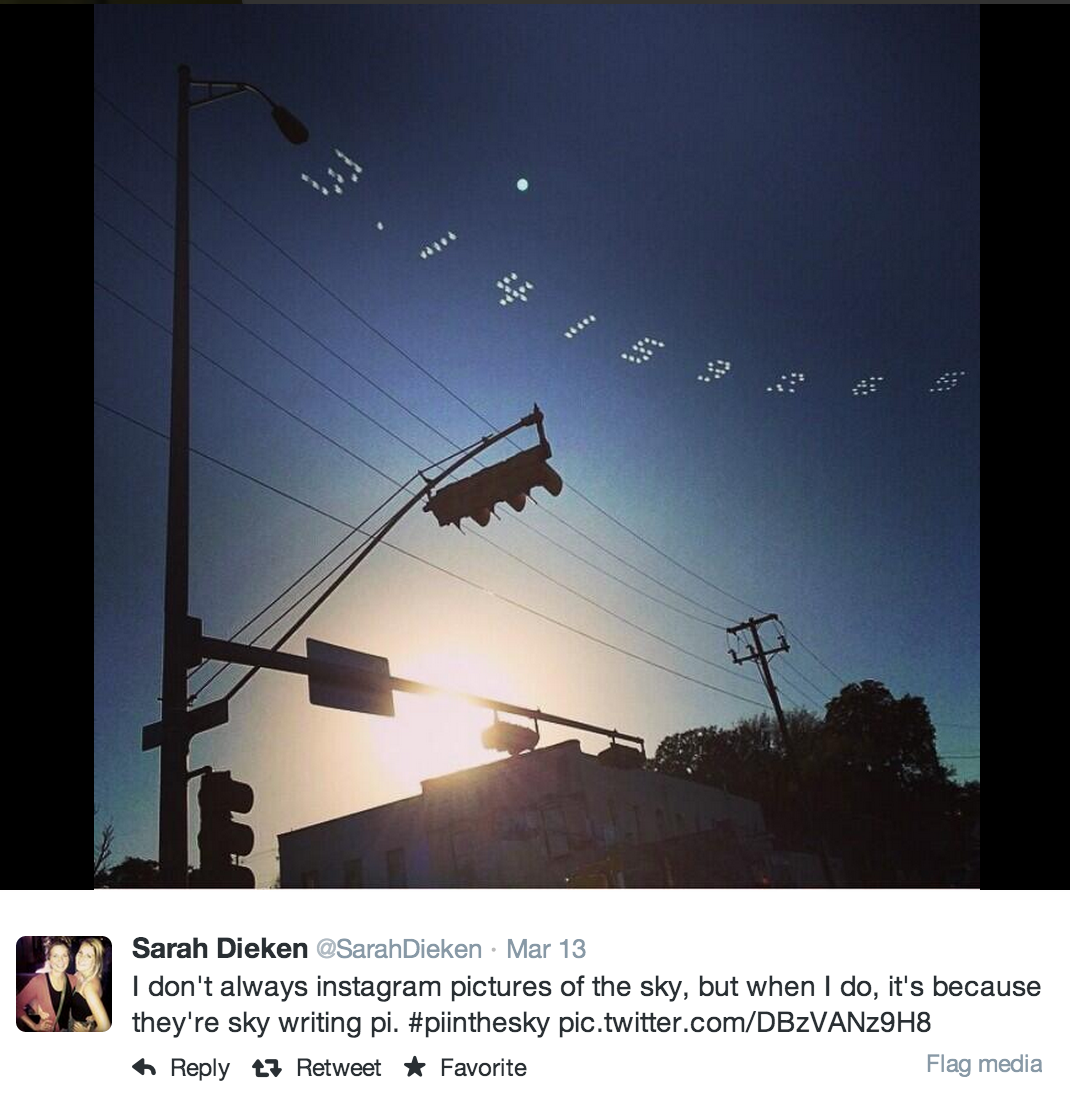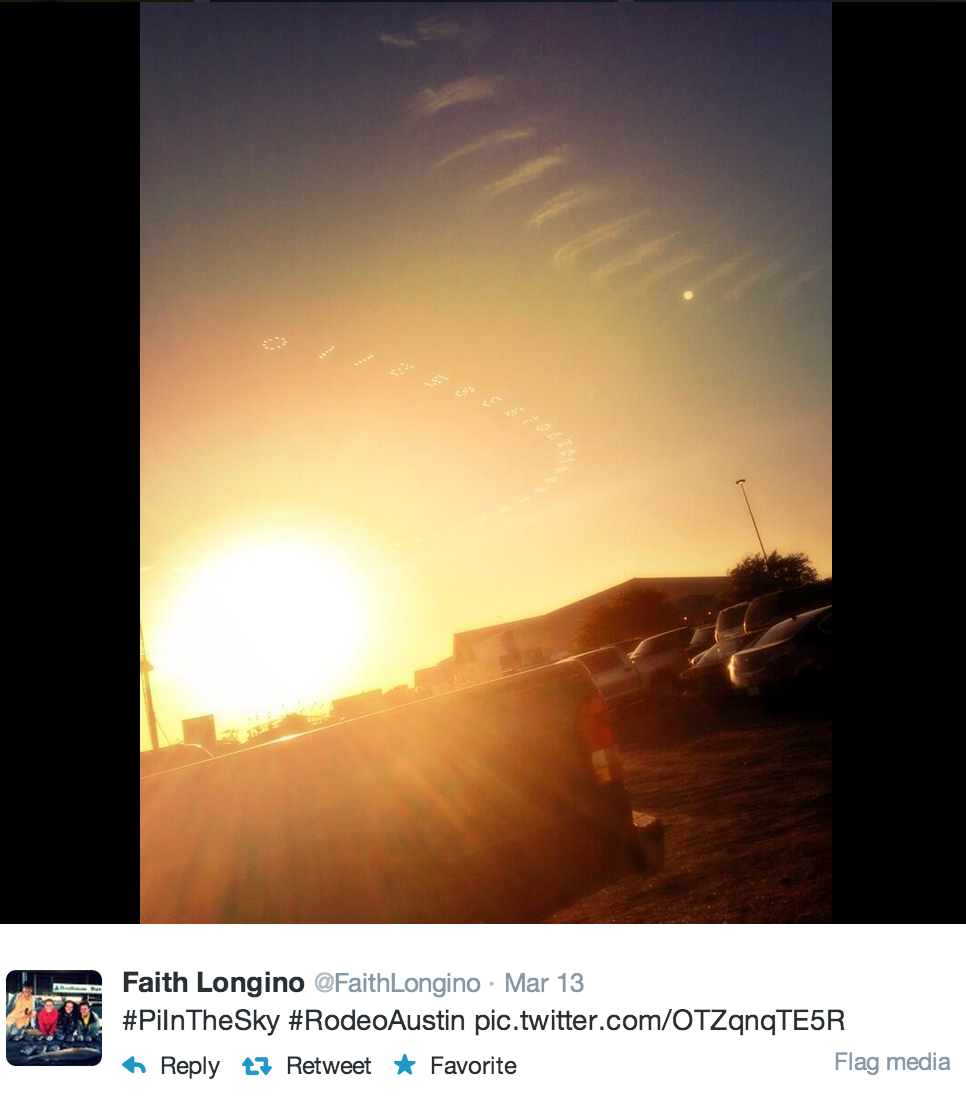 You can see more from this cool event in this video: